Tuface Idibia – Away & Beyond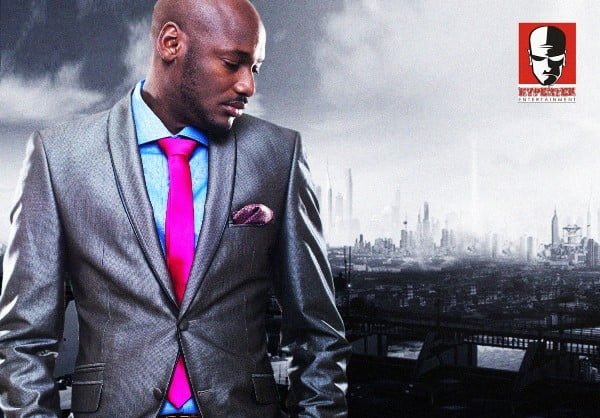 TuFace Idibia fifth studio album "Away and beyond" is finally out. The album is being released under Tuface's Hypertek entertainment and Now Muzik,recall that the first single of 'My Rainbow' off the 15 track album was released a few weeks ago.
'Higher' features Huma Lara and comes with Tuface's trademark reggae style blended with Huma Lara Indian flare.It will easily be called a meditation music or better still music for the matured mind.
"Omo to shan" produced by J.Sleek is a love song,delivered in a slow R&B flavour.Of course from the lyrics, it is a song in honor of his dream girl,with lyrics like "I say she is perfect in my eyes".Typical of Tuface.
"Bother you" features Terry tha Rapman – TuFace is a don when it comes to visiting the subject of love from different perspectives – this track talks about people negatively influencing a relationship, and Terry Tha Rapman was on hand to add some hip-hop flavour to the song.Lovely song for the matured mind.
"Spell Bound" Dance hall song that can rock the clubs anywhere in the world. Tuface – a ladies man, is telling us about a sexy jezebel that exploits her strong points to deceive her prey,with lyrics like "This sexy black queen of spider/ be sure before you stand beside her".
"Steady Steady" produced by J.Sleek.This song is a sure rib cracker and at the same time making sense.Tuface advises us to take it easy,on how we approach life.
"Dance in the Rain" produced by Femi Ojetunde is arguably the best track in the whole album – Is song that resonates a feeling of peace.Hmm the first time i heard this song i slipped into a peaceful world for a few minutes.This song in my candid opinion brought out another side of Tuface's talent. With lyrics like "There's so much to live for here I swear/ I will bask in the sun and dance in the rain".
"In your eyes" is a song that addresses the issues of today's world and at the same time saying there is hope for folks out there.Tuface is such a blessing to the naija music industry.
"Freedom is Life" is rendered in both English and his local dialect.As in the title of the song No freedom No life.
"Rainbow" is a song that indicates that this album is inspired by happenings in his life.You all know the popular line nah?"Ever since I left you girl it's like I fell off/ now I can't get back online it's like I logged off".
"Dance floor""Keep on pushing""Ihe Neme" are all groovy songs that says it all of his creative ability.
"O.N.D" is a fast paced tune that has some elements that connects well to the streets,with appearances from Hypertek's new artists Rocksteady and Dammykrane.
"Bad Guy, Bad Girl" features Ghanaian artist Becca comes with a highlife flavour.Watch out for this song in 2013.
"Chemical Reaction" features Naeto C, and both of them did justice to this fast paced pop song.More like a pop love song from the lyrics, " I am a professional lover".